Travel Guide: Magical Tulum
I've been fortunate enough to visit Tulum quite a few times already for work, the first time was in 2010 for a modeling shoot. In contrast to the gigantic resorts of Cancun and Playa Del Carmen, the places to stay in Tulum are laid back and eco-friendly.
Tulum has definitely changed since my first time there back in 2010, the streets have more shops, cafes and restaurants and the boutique hotels are turning into bigger resorts. Although I'm not a fan of this change, Tulum still has it's charm though and I absolutely love the chill, boho vibe it has to offer.

My trip this time was with a group of friends from LA and we ended up staying 4 days which was perfect. We spent our days eating fresh fish tacos, biking around town meeting super friendly locals, doing early yoga sessions by the beach or reading by the pool (I was reading Sapiens by Yuval Harari - LOVE). We stayed at a Una Vida Tulum, a gorgeous boutique hotel located in the jungle (downtown). This place had the most comforting vibe. The staff was welcoming and always available and answered our questions.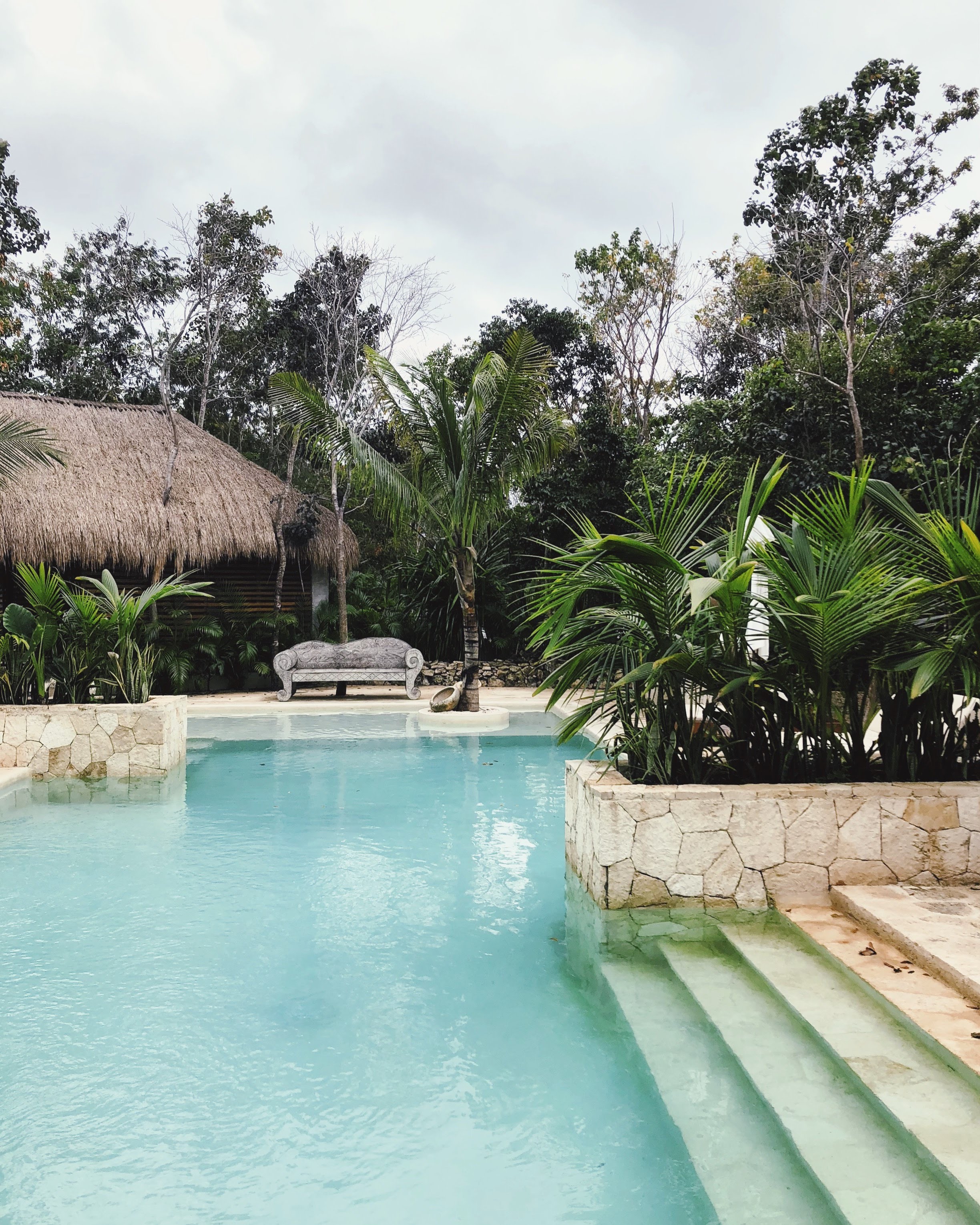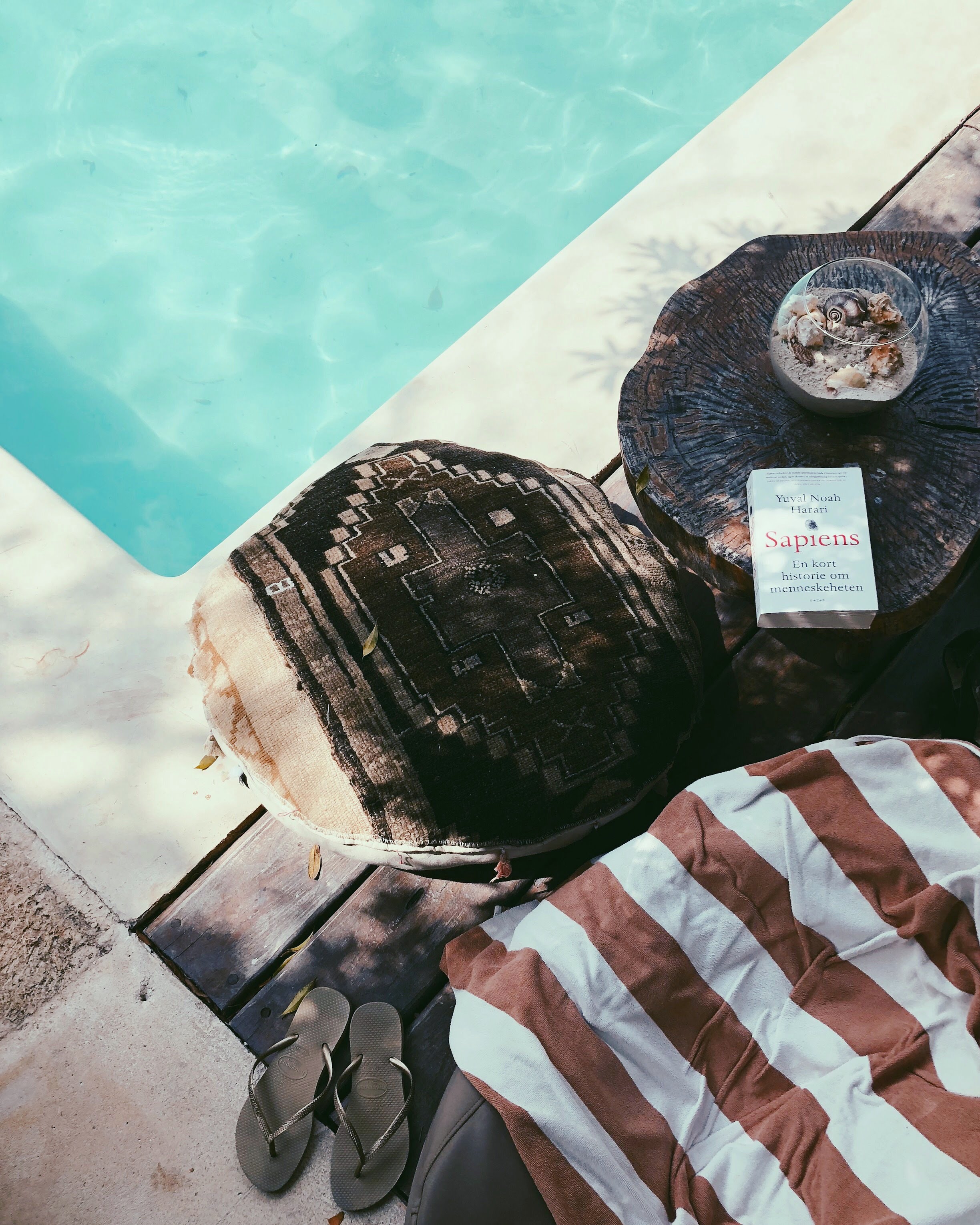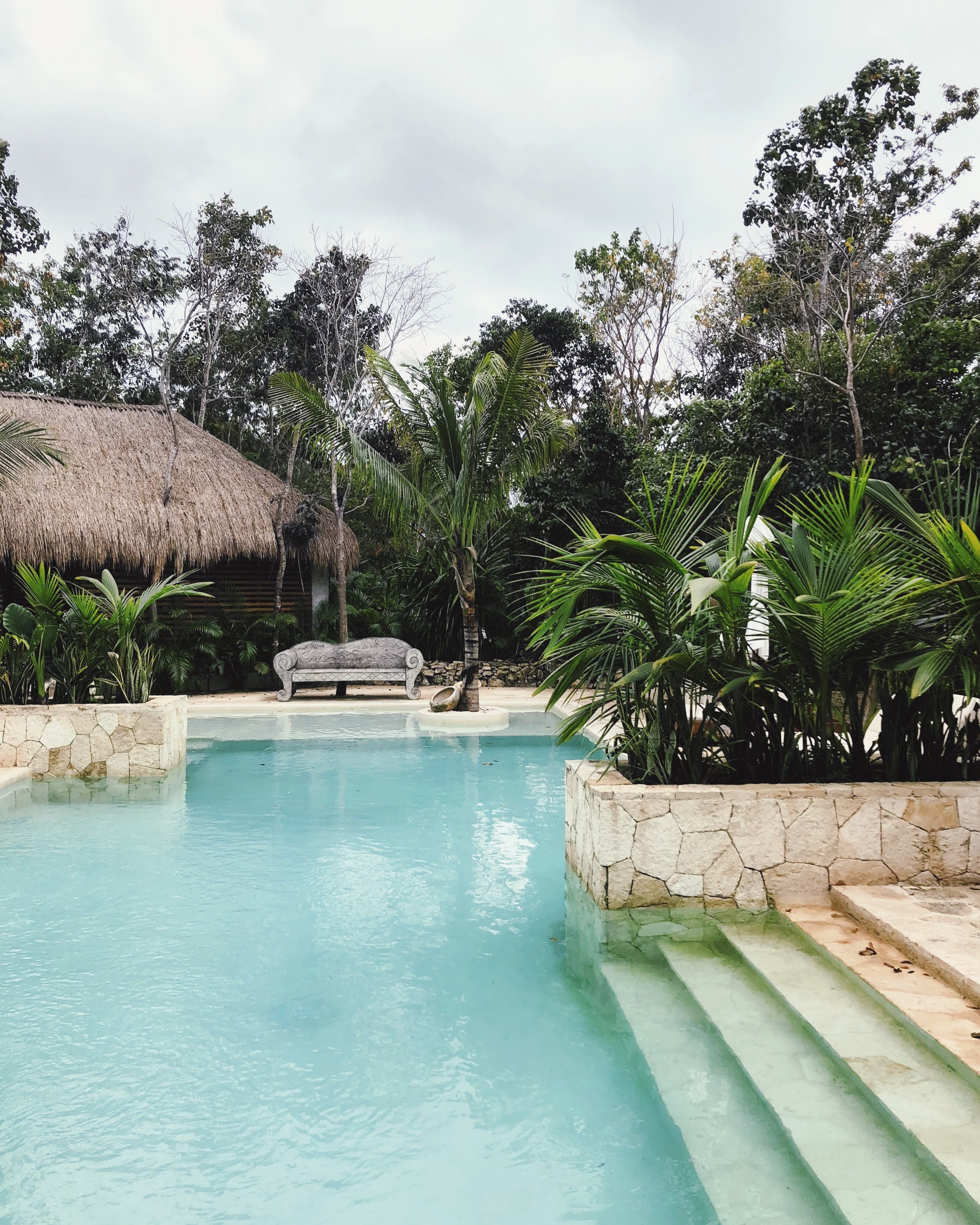 I wasn't too familiar with downtown Tulum as I've only stayed by the beach before. I'm a foodie and was super excited about all the great restaurants downtown, some of our favorites were; Burrito Amor (my 80 pesos burrito is probably the best I've ever had), Humo (delicious good and amazing atmosphere) and Taqueria Honoria (the best Mexican street tacos). We also had dinner at beachside restaurant Posada Margherita our last night there, which was a restaurant we'd been highly recommended by so many people. Unfortunately it didn't live up to our expectations, the restaurant itself and the atmosphere was great but the food was nothing remarkable. We had a delicious breakfast at Casa Malca one day (Pablo Escobar's old mansion) and a super fresh lunch at Hotelito Azul's restaurant another day. A bike ride from down town to the beach takes about 30-40 minutes and a taxi ride is usually between 100-150 pesos.
Our last little adventure was visiting the magical Grand Cenote. I've been to a cenote in Valladolid before and this was just as breathtaking. It's beautiful and perfect for swimming and snorkeling. There are two sides which join together, one with deeper waters where you can see the underground caves and caverns and the other which has shallower waters and little turtles! We got there early as we'd been told it gets really crowded during the day. To really appreciate the atmosphere it's definitely better with fewer people.
I had an amazing stay and I love the vibe in Tulum, but unfortunately it is changing, I've seen the dramatic change myself from 2010. I'm afraid it's gonna turn into the next touristy Playa Del Carmen with bigger resorts. There is also a dark side to Tulum's perpetual idyll. Last June, hundreds cops and private security guards swept through town, apparently there to fulfill a judge's order to seize 16 small beachfront hotels, one of them the beloved Coqui Coqui, which I had the chance to stay at in 2010. You can read more about this here.